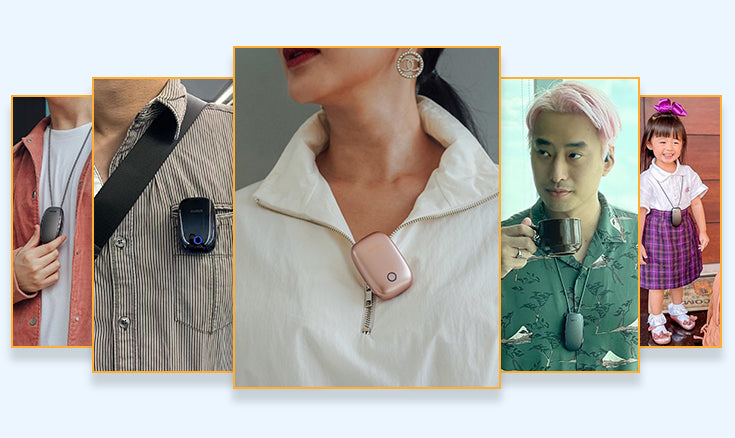 Clean air anywhere
Breathe Cleaner Air Everywhere You Go – The AVIAIR Travo Pur Personal Air Purifier AVP-858 is the leading personal air purifier on the market**, using cutting-edge electrostatic purification technology, the 858 emits tens of millions of negative ions that push harmful airborne pollutants away from your breathing zone thereby creating a sphere of cleaner air.

Easy to Use, Fast Results – The AVIAIR Travo Pur's system has no need for filters because purifying negative ions do the filtering for you, forcing harmful pollutants out of your sphere of cleaner, more breathable air. Great for students, teachers, healthcare workers, and more, simply charge and wear, or place close by on your nightstand, so the air around your pillow is cleaned. Rechargeable Personal Air Purifier – This wearable purifier operates for 168+ hours on one single charge, ensuring long-lasting purification against airborne pollutants and peace of mind at home, the office, or abroad. Includes type-c charging cable.

Cleaner Air On The Go – Light, small, and silent, the AVIAIR Travo Pur can be worn on planes, trains, buses, or cars providing you with a personal sphere of fresher, more breathable air even in crowded settings. With an adjustable, patented conductive lanyard, it is it the perfect travel accessory for exploring areas with questionable air quality.